'Until the clock is up': Bar President Adrian Tan reveals he has cancer, says he will fight disease and continue his work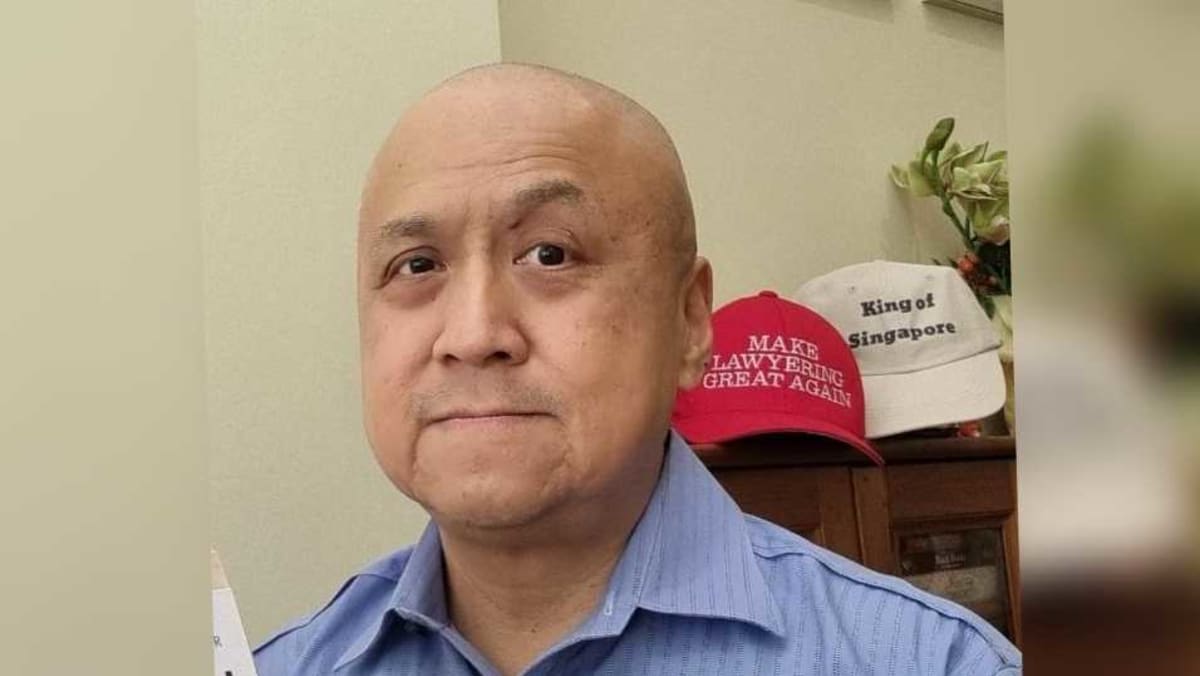 SINGAPORE: Law Society President Adrian Tan said on Thursday (July 28) that he was diagnosed with cancer in March, just months after being elected to the post in January.
Mr. Tan, a partner and head of intellectual property and technology at TSMP Law Corporation, said in a post on professional networking site LinkedIn that he started feeling ill in February.
"At first I brushed it off," he said. "I continued with speeches, interviews, meetings and works into the night."
He then "felt so bad" in March and saw a doctor.
"He told me I had cancer," he said. "I was stunned."
Mr. Tan did not mention the type of cancer he has or the severity of his condition.
Following his diagnosis, Mr. Tan immediately began an aggressive treatment regimen, which involved chemotherapy, immunotherapy and hormone therapy. He also had to avoid people and stress because his immune system was compromised.
"I was faced with two questions," he said. "First, should I stop working?
"It was easy for me to answer… I have to strive with my team, towards a common goal. When the time is up and the game ends, I want to feel that, win or lose, I've given my best and stand on the field with my friends and comrades.
"This is the path I have chosen. I would fight cancer, defend my cases in court, and fight for lawyers as president, until time runs out.
Mr Tan said he had informed the Bar of his diagnosis because "its members elected me, they have a right to know my ability to perform my duties".
He also informed his colleagues at TSMP Law Corporation, as well as his closest friends.
"I hadn't planned to tell anyone else," he said, but added that he had since changed his mind.
"I have had to turn down countless invitations to give speeches, attend events, or meet in person. Many worried people have asked me. Some have heard inaccurate accounts of my condition.
"In such circumstances, and given my position, it is better that I be open."
He noted that he had "many plans" at the start of the year, including boosting the morale of lawyers and stemming the "big resignation" in the legal sector.
"I would enhance the image of the profession by showcasing its pro bono work in the community," he said. "I would push for the adoption of technology, so we can have virtual law firms."
Mr. Tan added that he was also looking to continue as a litigator and defend cases in court. "I planned to have the busiest year of my life," he said.
In April he defended the legal profession after it came under fire over a case involving trainee lawyers who cheated on bar exams, calling the remarks "misguided".