The Bar Innovation Cup opens registrations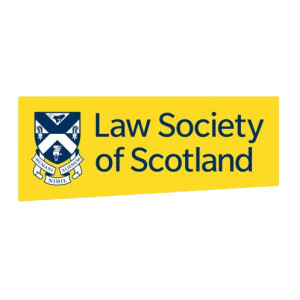 The search for the latest bright idea in risk management within the Scottish legal profession has been launched today.
The Law Society of Scotland's Innovation Cup competition invites Scottish solicitors, paralegals, trainees, fund staff and student associates to submit their brilliant ideas for risk management products, tools or strategies.
The winning risk management idea will be developed by Lockton, the brokers of the Law Society's main professional indemnity insurance policy, and awarded with a cash prize of £1,500, provided by RSA insurers.
Past winners have included a title checklist review, a client communications questionnaire, a "notice to leave" calculator for commercial leases, and a risk management tracker.
John Mulholland, Chair of the Law Society's Insurance Committee, said: "The Innovation Cup provides an excellent opportunity for lawyers to share ideas for addressing risk management and promoting best practice. Innovation is crucial for the profession to stay current and thrive in a competitive and rapidly changing environment. I look forward to seeing what this year's submissions bring to the table and how they too can improve risk management.
Edward Ambrose, UK Professional Compensation Manager for RSA, said: "We are delighted to be supporting the Innovation Cup this year and look forward to being part of the judging process again. Each year we are impressed with the quality of the submissions and it is a great way to discover risk management ideas. Previous winning submissions have been transformed into tools and templates and these are now available to the profession. We wish good luck to all participants!"
Last year's winner, lawyer Ashley Swanson, said: "Winning last year's Innovation Cup was a fantastic experience. I proposed the idea that a non-computerized checklist be made available free of charge to all practitioners who wish to use it. Innovation must start within the profession itself and we should develop ways to improve our systems and procedures and then share the results. I strongly encourage practitioners to get involved and submit their risk management ideas.
The competition is organized by the Law Society of Scotland, in association with leading insurers Master Policy RSA and Lockton Brokers. Competition entries can include ideas for improving systems, processes or controls within private practice firms and can range from a simple tweak to an existing process to something completely new.
Entries will be judged by two members of the Law Society's Insurance Committee, three representatives from RSA and one representative from Lockton.
The closing date for entries is July 22, 2022 at noon. See the Law Society of Scotland's website for more information and details on submitting an application.