The Arkadelphian: The law firm Arkadelphia files a complaint against the robot-caller | Regional News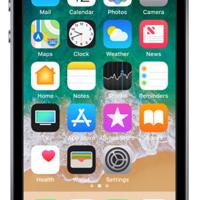 Turner & Turner filed a lawsuit in Clark County Circuit Court against a Massachusetts auto warranty company that caused dozens of unwanted robocalls to one of the attorney's home phones.
Telemarketers disguised the calls as "spoofing" which allowed them to transmit misleading or inaccurate caller ID information. Some of the incoming calls falsely appeared to be calls from Arkansas area codes.
Over a three-month period, about 30 of them were directed to Todd Turner, despite his home phone number having been on the National Do Not Call Registry since 2008. If the calls were not answered , an identical voice recording was left in voicemail claiming the caller had mailed something and was making a final courtesy call about an expired vehicle warranty.
The calls continued even after Turner repeatedly asked callers to stop calling his home phone number. Turner, like all Americans, found these calls incredibly frustrating. On the morning of March 18, Turner received two such calls. He happened to be in a good mood that morning because the night before, a particular Kentucky basketball team had been knocked out of the NCAA Basketball Tournament in the first round. During one of these calls, Turner spoke to three different representatives over a period of approximately 15 minutes and was able to gather enough information to determine the true identity of the seller.
The 24-page lawsuit, filed by Dan Turner, alleges 10 different claims against the telemarketer. "There are many state and federal consumer protection laws designed to ban these illegal and annoying robocalls, but some companies just ignore the law," Dan Turner said. "We've seen an increase in these calls and all kinds of phone scams and it's time these offenders were held accountable."
CLICK HERE to read the rest of this article on The Arkadelphian.