Temporary Senior Solicitor, £43,500 a year – Law Society of Scotland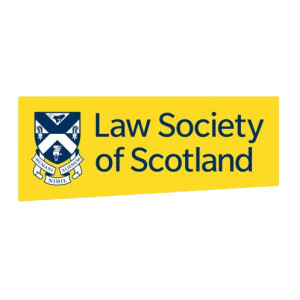 Temporary Senior Solicitor, £43,500 per year
An exciting opportunity has arisen within our Professional Practice Team for a Senior Solicitor – Temporary (initial contract 12 months, possibly extending to 18 months), £43,500 per annum.
The team:
Our professional practice team provides high quality advice and guidance to members on professional conduct, ethics and the Society's rules and guidelines of practice. This is achieved by providing a balanced package of advice, information and responsive call handling and ensuring high standards of member support.
The role:
The team is looking for a Scottish solicitor, with a current practicing certificate and at least 3 years of PQE, who can help members and their businesses innovate and grow. This role will assist in providing guidance to the profession as well as proactive management of committees and engagement of key stakeholders. It will report directly to our Head of Professional Practice and will involve acting as an ambassador for the Society and undertaking external speaking engagements.
The candidate:
To be successful in the role, you must be comfortable and confident in your dealings with senior members of the profession and understand both the role the Law Society plays within the legal profession and the standards required. You must be action-oriented, results-oriented and very personable.
We are looking for a passionate individual who must be innovative, driven, organized and have a solid understanding of commercial drivers. The successful candidate must have excellent verbal and written communication skills as they will act as a brand ambassador for the Company. Training and support is available for the successful candidate. The candidate will also have an up-to-date knowledge of the Company's rules of practice and guidelines.
You will have autonomy and responsibility to make decisions. We expect you to take ownership of several key areas and continually refine and improve our offering. You will be an excellent, passionate communicator, able to take responsibility and make business-critical decisions.
What will I receive in return?
35 hour work week
25 (increasing to 30 after 5 years of service) Statutory holidays plus statutory holidays
Flexible hours
Extensive training is available for the successful candidate
As an organization, our values ​​are respect, openness, progress, inclusion and integrity. We strive to embed them in all of our interactions with our colleagues, members, stakeholders and members of the public.
Further information on vacancies can be found via the links below. Please note that only applications submitted in the correct format will be considered.
This position will end at noon on Tuesday, February 8, 2022. The first interviews will take place the week of February 21, 2022 and the second interviews the week of February 28, 2022.
All interviews will be done by videoconference.
No resumes or agencies please.
More information: