Ronan Hynes: The law firm of the future?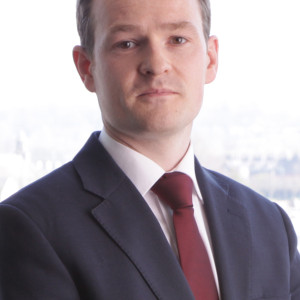 Ronan Hynes, partner at Sellors LLP, offers insight into the law firm of the future.
As we begin to emerge from Covid-19 and take stock in a post-pandemic world, is there an opportunity to rethink the future operating model for law firms? What future for law firms and the legal industry?
Is it a traditional partnership model with an inflated pyramid, silos, billable hours and a lack of customer focus? What have we learned from the pandemic? Will we retain some of the mandated benefits such as flexible and hybrid remote working, better work-life balance, going digital, omnichannel customer interactions, online courts and more flexible court rules? Fast forward five years, what does the legal landscape look like?
With proposals for multidisciplinary and collaborative partnerships on the horizon in Ireland, the future practice of law is both uncertain and exciting. Enter "NewLaw".
NewLaw is the antithesis of large law firms or traditional law firms. NewLaw firms use disruptive technologies, more efficient use of human capital, value-based pricing and different business models. With disruptions already well underway, returning to the pre-Covid-19 status quo is no longer viable.
Notably, Smith & Williamson's 2021 Annual Law Firm Survey suggests that we are now entering a time of a "new normal" where firms' ability to "learn, adapt and change" will be critical to their success. future success. So what does the law firm of the future look like? Here's a taste.
Skills in innovation, strategy and change
History reminds us that companies that innovate in times of uncertainty or crisis reap the rewards long after. Apple's late Steve Jobs viewed innovation as "the ability to see change as an opportunity, not a threat." The law firms of the future must develop innovation, strategy and change skills if they want to seize opportunities and sustain themselves in the medium and long term.
The pandemic has reinforced the importance of resilience, agility and the critical role digital technologies play in customer service. Firms that possess these skills will have the ability to forge ahead from the rest of the legal field in the future.
Diverse professional workforce
Diversity and inclusion will take on greater importance for law firms in the future as they realize the benefits of cognitive diversity. Law firms have traditionally approached talent attraction, development and working practices, management and leadership roles from a certain conservative and risk averse perspective. Historically, there may also have been a lack of diversity in gender, age, disability, sexual orientation, but also cultural background and class.
It's getting better, but the challenge for law firms is to move beyond equal talk to a truly inclusive workplace. A diverse professional workforce with more right-sided thinkers with the ability to be creative, innovative, think holistically and see the big picture, will become increasingly important in the future. . Non-legal professionals in areas such as legal project management, technology, digital marketing, and pricing will be critical to the future success of law firms.
Innovative pricing
Benjamin Franklin's adage that "time is money" symbolizes the much-loved billable hour of law firms. This model is increasingly accepted as unsatisfactory because it completely ignores customer value and promotes a legal factory line mentality that is anathema to creativity and innovation.
McKinsey research found that Covid-19 accelerated the digitization of customer interactions with businesses by years. The real competitive advantage for law firms is therefore not to sell time alone, but to leverage its intellectual capital, deliver effective client service and capture client lifetime value.
Innovative law firms understand that there are better, innovative pricing options to maximize client value, such as value-based and subscription-based pricing.
digital law firm
Technology is now integrated into virtually every aspect of our personal and professional lives. It is unequivocally a game-changer for the legal industry, acting as both a disruptor and an enabler. Law firms that ignore digital transformation do so at their peril, as it is no longer a pleasant luxury but an urgent necessity.
Technology means that we can now serve our customers better, faster, at lower cost and perhaps with a higher degree of quality than ever before. Law firms of the future should put digitalization at the top of their legal agenda, as the shift to digital is likely to create new lines of business for lawyers and law firms.
Different business models and compensation structures
NewLaw is best described as a law firm on a diet and gets rid of some of the elements that are under pressure in the traditional partnership-based law firm: the bloated traditional pyramid, long hours, high capital costs and inflexibility. NewLaw firms can provide a better work-life balance without the need for billable, billable hours.
We must recognize that the legal industry is changing and the question must be asked whether we should move away from the traditional law firm model. Research reveals that consultancy, freelance and virtual law firm models with a light variable cost base are now flourishing in the UK and beyond with different remuneration models tailored to the individual needs of lawyers.
Value creation and delivery ideology
Warren Buffet said "price is what you pay, value is what you get". Law firms of the future must focus on creating and delivering client value. How do law firms demonstrate true business value and move beyond a cost center mentality in the eyes of clients? Being more in tune with customers' wants and needs can help.
For example, corporate clients seek out law firms to add value to projects rather than just doing the work at a competitive price. Research indicates that law firms have traditionally believed that price is the primary criteria on which they are rated by potential business clients. In contrast, customers placed more emphasis on specialization and the use of technology to improve collaboration, productivity, efficiency, and work processes.
ESG manager
Investors and companies are increasingly concerned about sustainability and doing business responsibly. The triple bottom line isn't just the preserve of magic circle law firms or a ubiquitous set of corporate buzzwords. ESG factors assess an organization's impact on the environment and society. The author predicts that ESG will become a corporate responsibility that potential clients and law firm clients will expect on a regular basis in the future.
What does this mean for law firms? Now is the time for companies to start thinking about ESG factors and formalizing their own ESG strategies, including assessing their carbon footprint. Firms should also assess whether they have the necessary in-house expertise to properly advise clients in this future area of ​​growth.
Customer-centric
The future of law is client-centric, because the goal of law firms must be to serve their clients. However, until now law firms have surprisingly not positioned clients at the epicenter of service offerings. The perception of some purchasers of legal services is that hiring a lawyer is too complicated, too expensive and overwhelming. We need to change this perception.
Client-centric law firms will succeed here in the future because they focus on experience in a world where experience matters and can provide a frictionless and barrier-free service offering that is inextricably linked to customer value.
Client experience
Today we live in the age of the consumer. For today's legal clients, experience and ease of doing business are paramount. If other industries can deliver a fantastic customer experience, great service, and satisfaction in consumer interactions, why not the legal industry? Modern customers expect more than professional service, they expect an end-to-end customer experience that makes sense.
If it is difficult to do business with a law firm, or if the lawyers are simply rude or do not return client phone calls, sooner or later the client relationship will suffer and evaporate. Essentially, the law firm of the future must not only provide a legal deliverable or outcome, but also in tandem a fantastic legal experience.
Agile, multidisciplinary and collaborative approach
Covid-19 has brutally demonstrated to law firms the benefits of agility and structural ambidexterity. Law firms had to become "mobile" overnight and lawyers had to adapt to new ways of doing things. Other winds of change are also on the horizon with the Legal Services Act 2015 proposing the introduction of Multi-Disciplinary Partnerships (MDPs) for the very first time in the Irish legal sector.
Such structures have been available in the UK since 2012 and their introduction has had a direct and positive impact on promoting consumer interests, competition and encouraging a strong, diverse and effective legal profession.
Greater collaboration is also on the cards with the new project Courts and Civil Law (Miscellaneous Provisions) Bill 2021. If passed, the bill will allow attorneys and attorneys to jointly provide legal services and facilitate a greater range of legal services and expertise for clients.
Conclusion
The successful law firm of the future will have innovation, strategy and change at its core. They will also have full digital capabilities both internally and in front of customers. These elements will have implications for the makeup of future law firms and we will see an increased emphasis on recruiting diverse non-legal professionals with the emerging skills of the digital 21st century.
The best law firms will be client-centric, obsessed with and value creation and delivery. Above all, they will deliver a brilliant customer experience. They will have the ability to set prices in innovative ways and not be slaves to billable hour, time registration, utilization and completion rates. These legal service providers will understand client lifetime value, be agile, and use different business models with different compensation structures. They will adopt a multidisciplinary and collaborative approach, instead of pyramids, walls and silos. Above all, the company of the future will be sustainable and have a keen eye on its ESG corporate responsibilities to support the agenda of its customers and society at large.