Opposition to pier policy, amendments to TCP law echo Poinguinim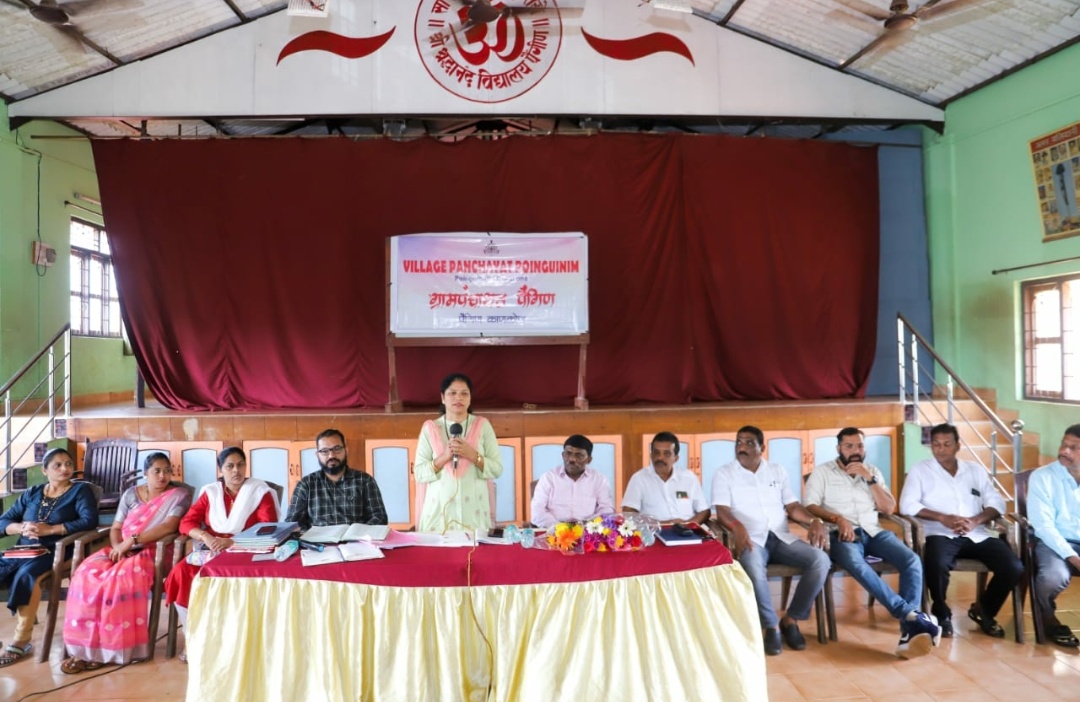 CANACONA
The widely attended Poinguinim gram sabha has been rocked after demands were made to pass resolutions against the controversial alleged amendments to the Goa Land Development & Building Construction Regulations, 2010 and the new jetty policy 2022 in the state of Goa .
A member Judas Barretto submitted a memorandum raising questions to the current government, called objections to the TCP amendments and the Sagarmala jetty project, and pushed for the adoption of a resolution by Poinguinim gram sabha against the two Questions.
"The deadlines for filing objections to the TCP amendments and the Sagarmala jetty project are very short, and I would ask to forward a resolution adopted by gram sabha as a common objection of the villagers," Barretto asked after explaining the issues.
However, some of the members citing both issues need technical knowledge and opposed passing a resolution.
Mahendra Phaldessai, Uday Prabhugaongkar who were among the differing opinions to pass a resolution said that matters must be properly considered before the gram sabha passes a resolution and however sought to secure more time to allow people to file their objections.
At one point, President Ramesh Tawadkar reacted to inform that he would raise the issue with the government to extend the deadline for filing objections on both issues to allow everyone concerned to file objections. When questions were raised as to whether the Sagarmala Pier project was going to have an effect on Poinguinim Village, some members pointed it out to Talpona Pier.
Subhash Mahale stating that the sea was encroaching on the coast of the village, informed that Cyclone Tuktae had already washed away large chunks of coastline a year ago, and currently more than 10 meters landward is being encroached by rough seas and has called for immediate protection before coastal residents are threatened.
Other questions were also raised regarding road maintenance, water and electricity problems in Galiem, land development in Potkem.
After Panch Pravir Bhandari demanded a speedy process, the President informed that in 6 months the tendering and works on the Potkem lands would be launched. An amount of Rs 1.5 crore is already approved for water and electricity supply in Galiem, members informed.
Tawadkar informed later, he will get underground electrical wiring works worth Rs 37 crore in priority at Loliem, next phase will be at Poinguinim followed by UG wiring at Shrishthal, and within one year the works underground electrical wiring will be completed within one year. the time of year.
A crowd of over 200 members attended the first Poinguinim panchayat gram sabha held at Shradhanand Subagraha.