Local Law Firm Offers Clients Peace of Mind | New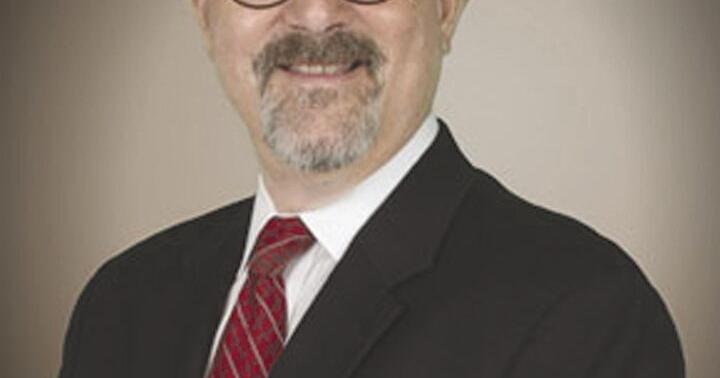 For more than a quarter century, Robert Haley has assisted residents of Southside Virginia with estate planning and a wide variety of additional legal services.
"I started my law practice in 1995 as Robert W. Haley, attorney," Haley explained. "I first practiced real estate law and developed my practice of elder law and estate planning over time. Elder law and estate planning eventually became the sole focus of the firm. Accordingly, in 2014, I changed the firm's name to The Estate & Elder Law Center of Southside Virginia, PLLC to better reflect the practice areas we serve as a law firm.
The Estate and Elder Law Center currently has offices in Bassett (3371 Fairystone Park Highway), as well as Danville (742 Main Street). The company is also expanding its services to help residents of the Lynchburg area.
"In addition to my thriving office in Bassett, I opened an office in Danville to better meet client demand and the urgent need I saw there for comprehensive estate planning and elder law expertise," said Haley said. "Since August 2015, I also manage a full-time office there. We are now duplicating that growth and moving forward with an additional new office in Lynchburg to better serve those who may need assistance. Similar to how Danville started, I will be meeting clients in Lynchburg "by appointment only" to begin with and as the need grows, our presence there will also grow accordingly.
The Estate and Elder Law Center of Southside Virginia provides comprehensive insight and expertise in estate planning, asset protection planning, guardianship and a growing fiduciary practice, as Mr. Haley often acts as a fiduciary , agent, conservator, guardian or executor for many of their clients.
"When it comes to asset protection, we help our clients through the difficult and complicated process of obtaining Medicaid eligibility for their long-term care costs with little to no expense," Haley explained. "Medicaid rules and regulations are among the most complex in the nation, and our firm works hard to help our clients and their loved ones protect their life's hard-earned savings from the ever-escalating cost of long-term care."
One of the statements that catches the eye of readers on the firm's website (https://vaelderlaw.com/) is the phrase "A relationship – not just representation". The phrase reflects the company's desire to genuinely help its customers and earn their trust. Haley described this personal touch and how it helps differentiate Elder Law Center from its competitors.
"We like to tell our clients that once you hire us, you have a lawyer for life," Haley said. "We want our customers to know they can contact us with any issues they may have. Not only do we have trusted legal referral partners, but over the years we have built many relationships with various vendors, contractors, professionals, etc. Seniors are always susceptible to scams and scams, so we can help them find reliable and approved providers whatever their needs. »
For any potential client seeking legal assistance and representation in the areas of estate planning, guardianships, guardianships and crisis planning, The Estate and Elder Law Center can guide them through all processes with professionalism and courtesy. .
"We ask all of our clients to complete a fairly comprehensive questionnaire," said Mal Morrer, legal assistant, community liaison and marketing specialist. "It helps us focus on the details of a given situation and identify issues that the customer may not see. With Mr. Haley's experience and expertise, he can then get a good idea of ​​what solutions a client might need. We also take the time to find out what made our clients book a consultation in the first place. Often it is a specific event or circumstance that worries them. Our goal is to address this concern head-on and help ease their worries.
Haley has numerous certifications that exemplify her expertise, education and training, such as Certified Elder Law Attorney (CEAL) by the National Elder Law Foundation. He is the only attorney to have earned this distinction in southern Virginia. Haley is also a Certified Advanced Practitioner (CAP) by the National Academy of Elder Law Attorneys, an Accredited Financial Advisor by Trust (ATFA) and a Certified Independent Master Trustee by the Alliance of Independent Trustees.
The various services provided by The Estate and Elder Law Center of Southside Virginia, PLLC address a client's long-term financial and estate planning needs and how they can help clients gain peace of mind and financial security. for the rest of their life.
"If you look on our website, you'll see a section called 'Life Stages,'" Haley explained. "For example, the estate planning we offer for a single client is very different from that of a married couple with minor children; and even more different for an elderly couple. Your estate planning shouldn't be treated like static documents you do once and forget. They should be reviewed periodically as your needs change.
"You can own a vacation home that requires special planning," he added. "You might have spendthrift kids or disabled adult kids. You may also need trust planning. As you can see, there is no cookie-cutter situation. We don't have one form document that we use for all, as each client needs a unique plan tailored to their own specific needs at the time.
Many legal situations can arise when people have not taken the proper steps to plan their estate, such as making a last will. These issues often create a lot of headaches for future heirs once a person has died.
"Dying without a will creates many potential problems for your loved ones," Haley said. "On the one hand, it is more expensive to administer. Second, the laws of descent could mean that your estate is passed on to people you didn't want to inherit. In my experience, many family conflicts have arisen due to this type of situation and a lack of planning.
Looking at the many five-star reviews on the website, one common theme was how The Estate and Elder Law Center goes out of its way to explain things to clients in an understandable way. Given the complexity of the issues the firm deals with every day, being able to explain things to clients in an understandable way is essential. This is another reason why Haley's firm stands out from its competitors.
"I tell every client that you'll never sign a document unless you're sure what you're signing and agree that's the best plan for your situation," Haley said. "Again, we do not sell documents. We provide solutions to their problems, fears and worries. I can only give options and explain those options, it's the client's decision to make after doing their due diligence. Plus, our staff goes out of their way to reiterate that and help our clients through the entire writing, editing, and signing process.
Haley described the different stages of estate planning and why young people without huge financial assets, as well as seniors with large financial assets, can benefit from their legal services.
"As soon as you turn 18, you're an adult and you need a simple level of estate planning in place," he explained. "For example, if a student has a medical emergency away from home and a parent calls for information, they may not be able to do so unless they have been designated as a health care agent. Imagine a mother's frustration, anger and concern when a doctor or nurse refuses to tell her about her daughter's serious condition due to HIPAA laws.
"Remember that a big part of estate planning is planning for incapacity," Haley continued. "Estate planning is more than just a will. If nothing is in place beforehand, parents can unexpectedly find themselves in a situation of guardianship, which means legal costs in the thousands, ongoing judicial oversight and annual accounts. Young married couples need wills only to designate who would be the guardian of their children if both parents died. Again, without this there is definite potential for family conflict.
To learn more about the different practice areas served by The Elder Law Center of Southside Virginia, contact their firm online at www.VAElderlaw.com, or call toll-free at 855-503-5337—they're here to help. help you.