Law Society: Rule Changes to Strengthen Complaints Process and Modernize Account Rules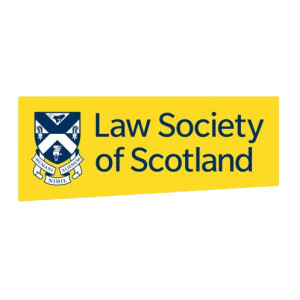 The Law Society of Scotland's Regulatory Committee is set to push ahead with changes to Solicitors' Rules of Practice which aim to further strengthen industry standards by strengthening the legal complaints process and modernizing its accounting rules.
The changes were considered at the Law Society's special general meeting, held online last night.
The Regulatory Committee will introduce a new rule of conduct formalizing the long-standing obligation for lawyers to cooperate with the Scottish Legal Complaints Commission, including if they are the subject of a complaint. The new rule reflects an existing requirement to cooperate with the Law Society.
Accounting rules are in place to ensure the protection of client funds deposited with a law firm, for example if someone buys a property.
The amendments aim to modernize the current rules, address weaknesses that have been identified and, where possible, simplify the requirements for members. They also allow cash managers to be assessed to ensure that they have the required level of knowledge of accounting rules.
Rachel Wood, executive director of regulation at the Law Society, said: "These changes are incremental improvements to our strong regulation of the Scottish legal sector. They demonstrate our strong commitment to a fair and effective complaints system that acts in the public interest and ensures that client money held by firms is protected.
"It is important that the Rules of Practice for Scottish solicitors continue to evolve to ensure they meet the needs of the profession and the people, businesses and organizations they serve. The Scottish Legal Complaints Commission plays a key role in ensuring that strong protections are in place for the public and lawyers to cooperate with its important work.
"The Scottish Government's plan to introduce new legislation to reform the regulation of legal services is an encouraging sign that we will be able to make greater improvements in the future. Current legislation stands in the way of a fully modernized regulatory system that Scotland needs, and we look forward to seeing the details. The new legislation will allow us to better protect consumers while ensuring that the legal profession continues to thrive.
The amended rules will be submitted to the Lord President for authorisation.