Law Society of Singapore Annual Litigation Conference 2022: A Review
Serena Lim reviews the Law Society's 2022 Annual Litigation Conference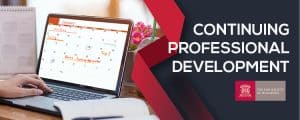 I found the keynote address and the panel discussions from yesterday morning at law societyit is Annual Litigation Conference 2022 extremely captivating and enlightening.
The panelists' in-depth analysis and discussions of how the new rules would affect strategies, approaches, skills and roles provided plenty of food for thought.
Accelerated timelines and major procedural changes such as AB4D (Affidavit before Discovery) and SAPT (Single Application Pending Trial) are forcing lawyers to do everything "sooner than before": from gathering and reviewing evidence earlier to the preparation of affidavits and applications and the interface with clients, witnesses and experts earlier.
Yet despite initial discomfort with the challenges of dealing with accelerated timelines, without exception, annual litigation conference panelists were unanimous in acknowledging that the new rules are transformational, and that when understood and used, provide the opportunity to fundamentally transform the way litigation works.
Thanks to the Law Society of Singapore, Jean Wong, Raeza Ibrahim, Shumin Lin, Eusuff Ali, Ian Lim, Felicia Tan, Chew Kei-Jin and Francis Xavier for a wonderful lecture and insightful sessions.
Join Litigation Edge at TechLaw.Fest 2022!