Law Society of Northern Ireland challenges new ministers to ensure access to justice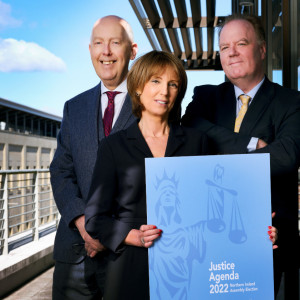 The Law Society of Northern Ireland has challenged the new executive to make access to justice a priority after next month's election.
In the first-ever document of its kind, the Law Society set out 10 strategic priorities which need urgent attention, among them the need to ensure that a 'minimum' of £82m is allocated to the legal aid budget .
The Legal Services Agency (LSA) was allocated less than £75.7m in 2021/22 and required significant top-ups through in-year oversight cycles, creating uncertainty and fluctuating payment terms.
Writing in the introduction to his Justice Agenda 2022, Law Society President Brigid Napier said, "This is the first such document in the Law Society's 100-year history, and it is important to make it clear from the outset that the Law Society is, and always will be , politically neutral. The content of this document is also relevant for all those running for office, regardless of their political affiliation. »
Of the 10 strategic priorities set out in the document, four are grouped under "access to justice": protecting the legal aid budget, ensuring the sustainability of publicly funded legal services, closing the gaps in access to justice and overcoming the legacy of the past.
Two are grouped under the "post-Covid recovery": reviving judicial activity and supporting economic recovery. The last four are grouped under "justice reform": protection of the public, digital transformation, modernization of civil justice and promotion of mediation.
In a statement, Ms Napier said: "I am pleased to launch the Justice Agenda today to set out priorities for rebuilding our justice system which, like so many areas of life, is still recovering from the pandemic. As society faces an unprecedented cost of living crisis, it is more important than ever that those in power protect our most vulnerable by ensuring they have access to justice.
"The Law Society is committed to working constructively with the incoming executive and the next justice minister to ensure we have a system fit for our purpose. Access to justice must be at the center of the government's next agenda and the aim must be to provide the justice system that the people of Northern Ireland deserve.