Law Firm Pomerantz Announces Class Action Filing Against Shattuck Labs, Inc. and Certain Executives – STTK | 2022-02-11 | Press Releases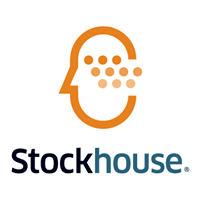 New York, New York–(Newsfile Corp. – February 11, 2022) – Pomerantz LLP announces that a class action lawsuit has been filed against Shattuck Labs, Inc. ("Shattuck" or the "Company") (NASDAQ: STTK) and some of his officers. The class action, filed in the United States District Court for the Eastern District of New York and registered as 22-cv-00795, is on behalf of a class consisting of all persons and entities other than defendants. who have purchased or otherwise acquired publicly traded securities Shattuck Securities: (1) pursuant to and/or traceable to the registration statement and related prospectus (collectively, the "Registration Statement") issued under the October 2020 Shattuck IPO (the "IPO" or the "Offering"); and/or (2) between October 9, 2020 and November 9, 2021 inclusive (the "Class Period"), seeking compensation for compensable damages caused by Defendants' violations of the Securities Act of 1933 (the "Securities Act") and violations of Sections 10(b) and 20(a) of the Securities Exchange Act of 1934 (the "Exchange Act") and Rule 10b-5 promulgated thereunder.
If you are a shareholder who purchased Shattuck securities pursuant to the registration statement in connection with the IPO or, during the Class Period, you have until April 1, 2022 to ask the court to appoint you as lead plaintiff for the class action. A copy of the complaint can be obtained at www.pomerantzlaw.com. To discuss this action, contact Robert S. Willoughby at [email protected] or 888.476.6529 (or 888.4-POMLAW), toll-free, Ext. 7980. Those applying by email are encouraged to include their mailing address, phone number and number of shares purchased.
[Click here for information about joining the class action]
Shattuck claims to be a clinical-stage biotechnology company pioneering the development of bifunctional fusion proteins as a new class of biologic drugs for the treatment of cancer and autoimmune diseases. The Company's programs include SL-172154 (SIRPa-Fc-CD40L) and SL-279252 (PD1-Fc-OX40L).
The registration statement highlighted the significance of Shattuck's August 8, 2017 collaboration agreement (the "Collaboration Agreement") with Millennium Pharmaceuticals, Inc., or Takeda, a wholly owned subsidiary of Takeda Pharmaceutical Company , ltd.
The Complaint alleges that, in the Registration Statement and throughout the Class Period, Defendants made materially false and/or misleading statements, and failed to disclose material adverse facts regarding the business, operations and the prospects of society. Specifically, defendants made false and/or misleading statements and/or failed to disclose that: (1) the collaboration agreement with Takeda was not sound; (2) Takeda and Shattuck would "mutually agree" to terminate the collaboration agreement in essentially one year; (3) as a result, Shattuck would cease to receive any future milestone payments, royalties or other payments from Takeda; and (4) as a result, defendants' statements about the company's business, operations and prospects were materially false and misleading and/or lacked reasonable basis at all relevant times.
On November 9, 2021, the company issued a press release titled "Shattuck Labs Reports Third Quarter 2021 Financial Results and Recent Highlights" which announced the termination of the collaboration agreement.
Following this news, the company's stock price fell $5.45 per share, or 28%, to close at $13.59 per share on November 9, 2021, on unusually high trading volume. raised.
Since the IPO and following the disclosure of material adverse facts omitted from the company's registration statement, Shattuck's stock price has fallen significantly below its IPO price, which harmed the plaintiff and the members of the class. On February 10, 2022, the Company's stock price closed at $5.13 per share.
In addition, due to the materially deficient registration statement, defendants also breached their independent and affirmative duty to provide adequate disclosure of adverse conditions, risks and uncertainties. Section 303 of the Securities and Exchange Commission Reg. SK, 17 CFR §229.303(a)(3)(ii) requires that matters incorporated in a registration statement disclose all "known trends or uncertainties" that could have a material adverse effect on the Company's operations.
CONTACT:

Robert S. Willoughby

Pomerantz LLP

[email protected]

888-476-6529 ext. 7980
To view the source version of this press release, please visit https://www.newsfilecorp.com/release/113594