Law firm on the verge of net zero well before government deadlines – Michael Watson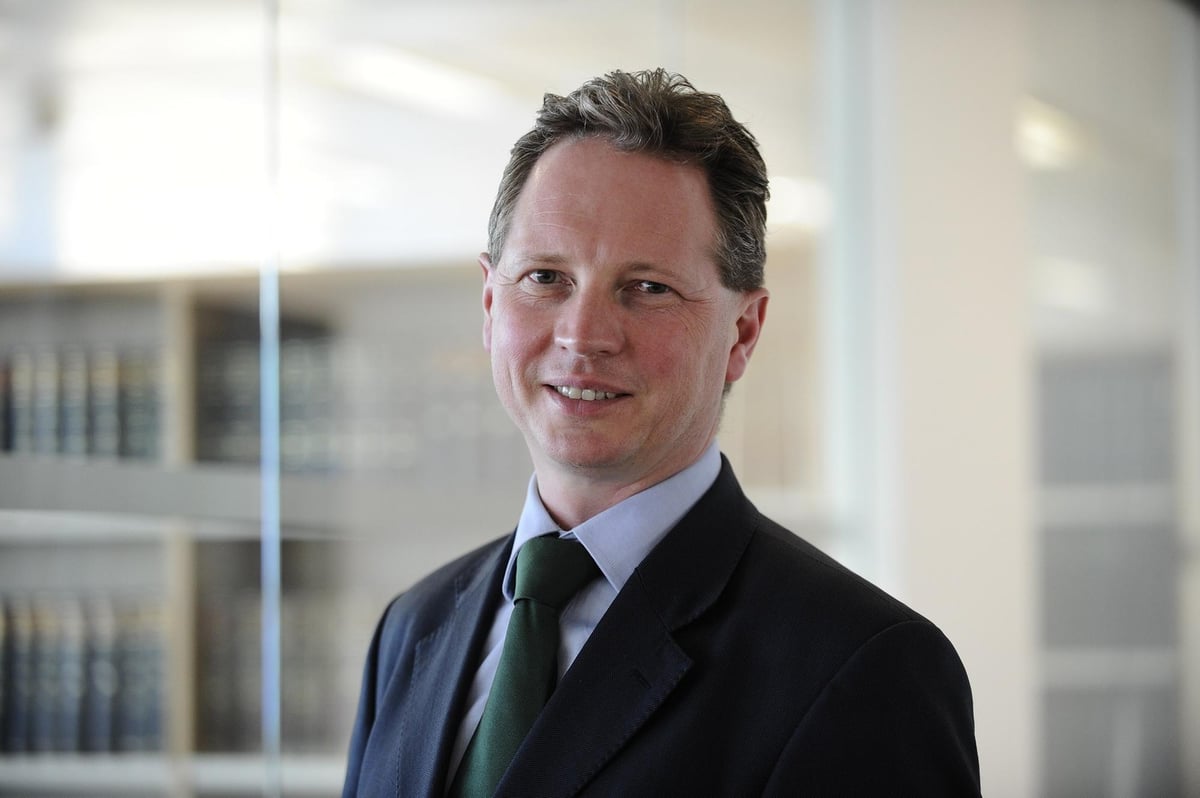 Our aim is to reach net zero by 2040 – five years ahead of the Scottish Government's target and 10 years ahead of the 2050 deadline set by the UK Government and the Paris Agreement.
The validation of our net zero goal by SBTi provides a defined long-term pathway to reduce greenhouse gas emissions, consistent with limiting the global temperature rise to 1.5°C. The goal includes direct emissions resulting from business operations, indirect emissions associated with the generation of purchased electricity, and all other indirect emissions in global supply chains. To meet this commitment, at least 90% of the company's 2019 baseline emissions will be fully reduced by 2040 at the latest.
The SBTi is a global organization that defines and promotes best practices for emissions reductions and net zero goals in accordance with climate science. Its Corporate Net-Zero standard was launched in 2021 and is the world's first framework for setting net-zero goals for businesses.
Michael Watson is Partner and Head of Climate and Sustainability Group, Pinsent Masons
It is effectively the gold standard of accreditation that companies can achieve for their net zero goal, with the primary focus on achieving fast and deep emissions reductions, and setting our targets and having them verified. through the SBTi, it gives us a 360-degree view of our business and how we can minimize our impact on the environment.
The verification process helps us step into the shoes of our targets and define our strategy more carefully. This is key to ensuring that we pursue our net zero ambitions effectively and authentically and that the Class of 2040 strikes the right balance between ambition and realism. The deadline is ahead of geopolitical calendars, but long enough that technologies can be developed to reduce carbon emissions in the hardest-to-cut sectors like travel.
Environmental consultants, WSP, performed a detailed audit of our entire greenhouse gas inventory to calculate the company's global benchmark carbon footprint. These results were used to shape the company's goal and its strategy on how it will be achieved.
The company has made progress in reducing emissions in areas such as energy consumption, business travel and waste. Before the pandemic, we achieved a 30% reduction in energy consumption in our UK offices, 10% more and a year ahead of initial targets.
Current energy efficiency solutions include the use of a Smart Buildings program and Demand Side Response technology to optimize energy performance and also use flexible premises loading to help balance the electrical grid. The company now sources 100% energy for our offices in the UK and Ireland from renewable sources.
In areas we can directly control, the business has been reducing and recycling for a number of years, and although some travel is essential, we have reduced our travel to our UK and international offices and it is now managed in a more sustainable way.
The hardest part of the equation is our supply chain, but we work closely with the Carbon Disclosure Project and our supply chain partners to help them reduce their carbon footprint, because that obviously brings benefits by helping the company achieve its 2040 goal.
We have also set up an internal development program (with Oxford University) with the aim of building a company of climate- and sustainability-conscious colleagues. Our Climate Sustainability Accelerator helps upskill all colleagues on ESG-related issues and alongside our Climate and Sustainability Network – a personal network of over 500 members – colleagues can share information and learn how they can personally reduce their carbon footprint and be more sustainable in their lives. work and family life.
As a company, we believe it is important to meet the challenges of achieving the Paris goals and not simply wait for legislative or regulatory change. We also recognize the importance of doing so as a professional services firm advising clients on their climate and sustainability agenda. It is simply not credible to do so without first getting our own house in order and running and managing our business in an ethical and sustainable way.
Michael Watson is Partner and Head of Climate and Sustainability Group, Pinsent Masons
For a Scottish perspective on news, sport, business, lifestyle, food and drink and more from Scotland's national newspaper, visit www.scotsman.com