Law firm Corrs Chamber Westgarth empties church after 60 years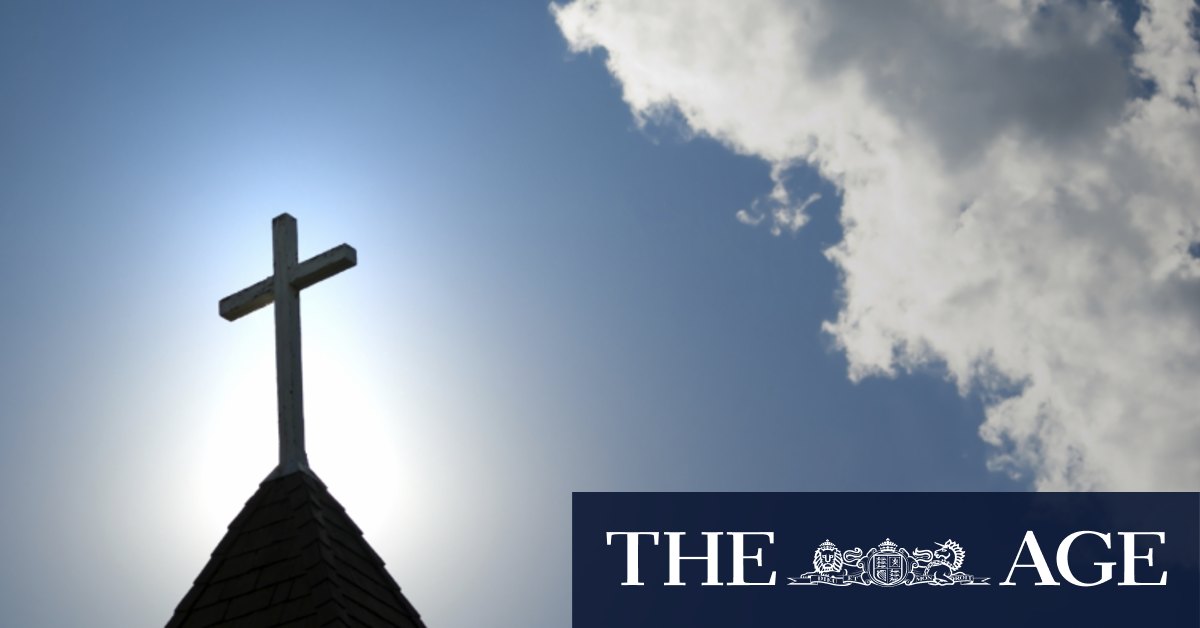 This comes amid growing tensions within the legal fraternity over the balance between social responsibility and business imperatives.
The decision to sever ties with the Church has also raised questions about the future of prominent associate Richard Leder, who served as cabinet clerks in 1988 and worked on behalf of the Catholic Church for 30 years.
Leder did not return calls from age, but several friends and associates confirmed that he was considering his options and had already attracted interest from other companies.
"He is incredibly respected. What people are asking is, "If you're leaving and customers are coming with you, then we'd like to chat," said a longtime friend.
The Catholic Archdiocese of Melbourne declined to confirm whether he would stay with Leder or seek legal representation elsewhere.
"Richard Leder is still a partner at Corrs Chambers Westgarth and we have great respect for him and his team. We are working through the transition process," a spokeswoman for the archdiocese said.
"Our ultimate goal now is to ensure that this decision and transition has no impact on survivors."
Leder played a key role in shaping the legal framework around the Archdiocese's compensation scheme known as Melbourne Response, which was introduced by former Melbourne Archbishop George Pell in 1996.
Under the scheme, payments were capped at $50,000, then increased to $75,000, but victims had to sign a settlement deed that waived their right to bring a civil action against the Catholic Archdiocese of Melbourne. .
Leder defended Melbourne's response when he appeared before a royal commission in 2014 following repeated claims that the church was primarily concerned with avoiding litigation and minimizing payments.
Between 1996 and 2014, the Catholic Archdiocese of Melbourne made $17.2 million in ex gratia payments to 326 victims of clerical abuse as part of Melbourne's response, with claimants receiving an average payout of $36,100 .
Serial pedophile priest Kevin O'Donnell was responsible for the most payouts, to 50 victims, including Emma and Katie Foster for abuse when they attended Oakleigh's Sacred Heart Primary School in the 1980s.
Their mother, Chrissie Foster, accused Corrs of profiting from the misery of the victims.
"The Catholic Church has been a cash cow for these guys [Corrs Chambers Westgarth] for over 50 years. The perpetrators of these crimes have been protected by bishops and archbishops and allowed to continue raping children, and then you have a law firm fighting to stop compensation," she said. age.
During his appearance before the royal commission in 2014, Leder apologized to Foster and her late husband Anthony for insensitive and incorrect statements he made in his correspondence with senior figures in the Catholic Archdiocese of Melbourne.
In letters submitted to the commission, Leder claimed that the abuse Emma Foster suffered at the hands of O'Donnell was "relatively minor" and doubted that the sexual assaults were responsible for her drug problem.
"On the one hand, the link between what appears to be relatively minor abuse and treatment for heroin addiction might be considered tenuous," Leder wrote.
In further correspondence, Leder falsely accused the Fosters of kicking Emma out of her home.
Loading
Chrissie Foster urged the church and its future attorneys to take a more compassionate approach in their dealings with victims.
In 2018, the Victorian government dismantled the Ellis defense when it passed legislation to close the legal loophole. Dozens of victims who accepted meager payments as part of Melbourne's response have since launched new lawsuits.
Lawyer Michael Magazanik, a partner at Rightside Legal, has represented several clients who have successfully sued the church.
"One of Mr Leder's main achievements for his client (the Catholic Archdiocese of Melbourne) was to help design Melbourne's response, the scheme which provided very modest payments to legally helpless victims of sexual abuse. of the clergy. Now, thanks to law reform, the playing field is level and the Church must face reality. Shock, horror, he can actually be prosecuted. He lost at trial earlier this year for the first time – he had to pay our client over $2.2 million," Magazanik said.
The Morning Edition newsletter is our guide to the most important and interesting stories, analysis and ideas of the day. register here.