Law firm calls on the government to immediately DESIGNATE a register of taxi and VTC licenses
The new cabinet is being asked to designate a central database for taxi licensing and private hire decisions as soon as possible this fall.
The registration system is to be implemented under the Taxis and Private Hire Vehicles (Safety and Road Safety) Act 2022 which came into force in May.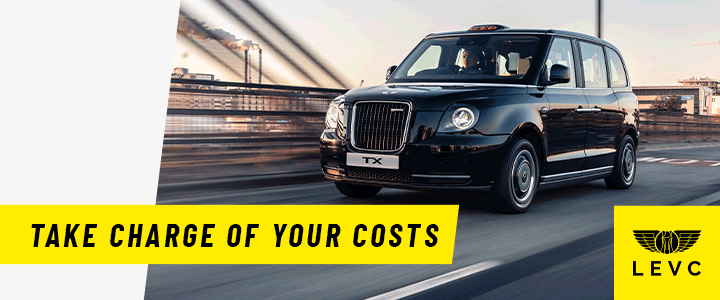 All licensing authorities will be required to enter cases into the database where a license has been refused, suspended, revoked or not renewed due to safeguard or road safety concerns.
Law office Ellis Jones Lawyerswhose regulatory team specializes in taxis and ride-hailing, expects the National Register of License Revocations and Denials (NR3) to be chosen as the central database of licensing information.
Ellis Jones urged incoming Prime Minister Liz Truss and her Secretary of State for Transport Anne-Marie Trevelyan to formally designate a database without delay.
Conor Maher, a dispute resolution and regulatory lawyer at Ellis Jones, wrote to the Secretary of State to confirm that action is being taken and for an expected timeline for implementing the provisions of the law.
Mayer said: "The Taxis and Private Hire Vehicles (Safeguarding and Road Safety) Act 2022 has been an important step in improving the regulation and oversight of taxi and private hire drivers.
"While any step to create a more secure and robust system is welcome, it is important that the central database is decided upon urgently to ensure that the objectives of the law are achieved as soon as possible.
"Furthermore, the creation of a central database must be implemented in a way that not only protects the vulnerable, but also be sensitive to the vast majority of highly professional and conscientious drivers providing taxi and taxi services. private hire nationwide.
"It is clear that the new Prime Minister and his Secretary of State for Transport have an overflowing reception tray, but the confirmation of NR3 (or the selection of another system) as the central database to protect people vulnerable and protecting hard-working taxi and private hire drivers, should be a quick and easy decision.
Ellis Jones, with over 170 staff including 21 partners, in offices in London and the South, has amassed extensive experience in supporting drivers and operators of taxis and private hire vehicles in disputes and appeals. licensing matters.
Mayer added: "The taxi and private hire industry is often misunderstood by the general public and often unfairly viewed following incidents such as the tragic death of Sian O'Callaghan in 2011.
"Yet this vital industry makes a significant contribution to communities and their local economies, and the impact on vulnerable people of access to safe and secure private taxi and hire services cannot be overstated.
"Drivers are facing unprecedented challenges, including soaring fuel prices and falling consumer spending, amid record inflation and a cost of living crisis.
"While bureaucracy should be kept to a minimum, it is more important than ever that the industry receives all possible support from government and local licensing authorities."
The Local Government Association (LGA) funded the development of the NR3 system in 2018.
It is hosted by the National Anti-Fraud Network (NAFN) and is already widely used by councils, according to the LGA.
The Taxis and Private Hire Vehicles (Safeguarding and Road Safety) Act 2022 received Royal Assent in March, with the law coming into force and coming into force on 31 May 2022.
The Act primarily creates a centralized database for English Licensing Authorities (LAs) to record "relevant information" about taxi drivers and private hire vehicle drivers, while also imposing various obligations on AL to communicate with each other in order to improve public protection and road safety.
The purpose of logging and centralizing information is to ensure that LAs have access to driver information that has been collected by other LAs and not previously shared.
Ultimately, the intention is to prevent tragedies such as the death of Sian O'Callaghan, who was murdered in 2011 by a taxi driver who had previously been charged (but not prosecuted) with murder in 2007, of which the LA concerned was unaware. .