Introduction of the first Maldivian Bar at Villa College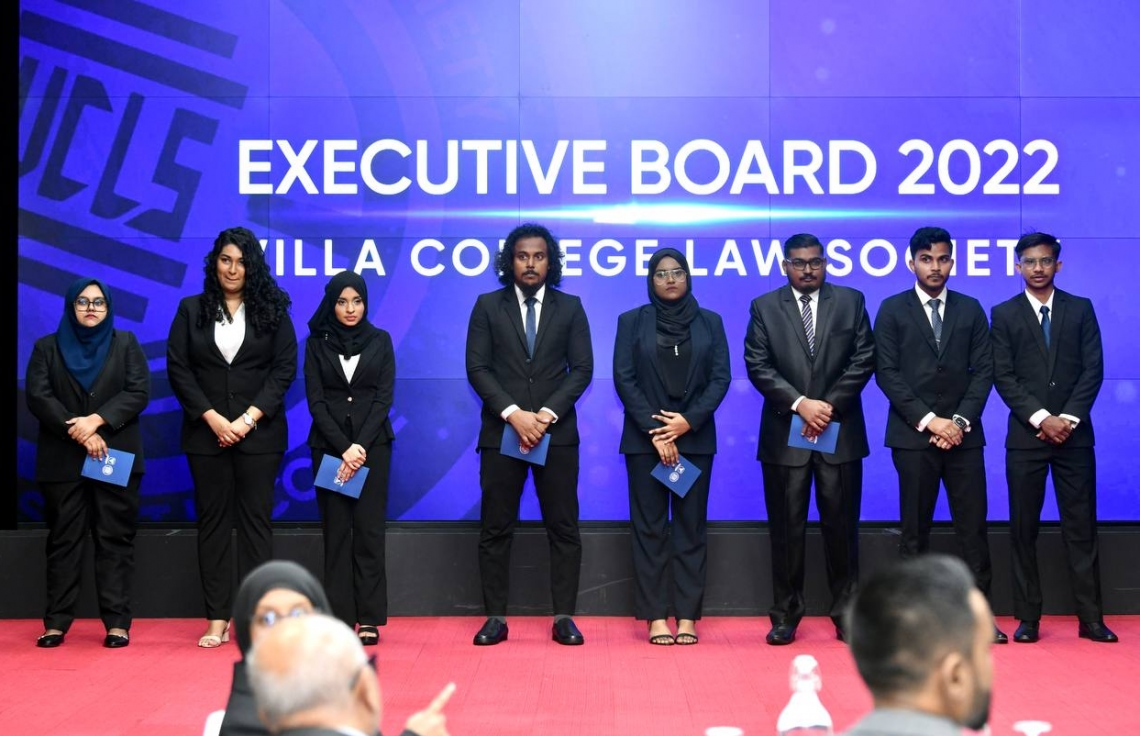 The first Maldivian bar was introduced at Villa College.
The company, officially inaugurated on Thursday, October 20, aims to train responsible lawyers with solid legal knowledge. Additionally, the company will focus on providing relevant education to college law students, providing them with practical experiences and facilitating career opportunities.
According to the company, it will work closely with various associations in the field, government agencies and law firms to promote legal awareness among the public. In addition to this, the company will undertake pro bono work to ensure lasting protection of fundamental civil rights.
The opportunity to participate in the bar applies to all Villa College law students. All organizations, firms and companies in the legal sector will have the opportunity to collaborate with the company for legal initiatives.
The bar confirms having the opportunity to work with the Public Interest Law Center (PILC), the two will work together to facilitate practical experiences, while bar students will have the opportunity to participate in various awareness camps organized by the center .
The opening of the Villa College Law Society was presided over by the current President of the Maldives Bar Council, Ismail Wisham. Besides the President of the Bar Council, the inauguration was attended by Supreme Court Justice, Justice Dr. Azmiralda Zahir.
Society members are sworn to provide community empowerment, uphold the law, increase legal awareness, and serve society. Members were sworn in by Dr. Azmiralda.
Bar Council President Wisham urged society members to stay committed to their cause. He also encouraged society to ensure the preservation of public rights and interests.