In Focus: The Law Society intervenes in the costs case of the century | New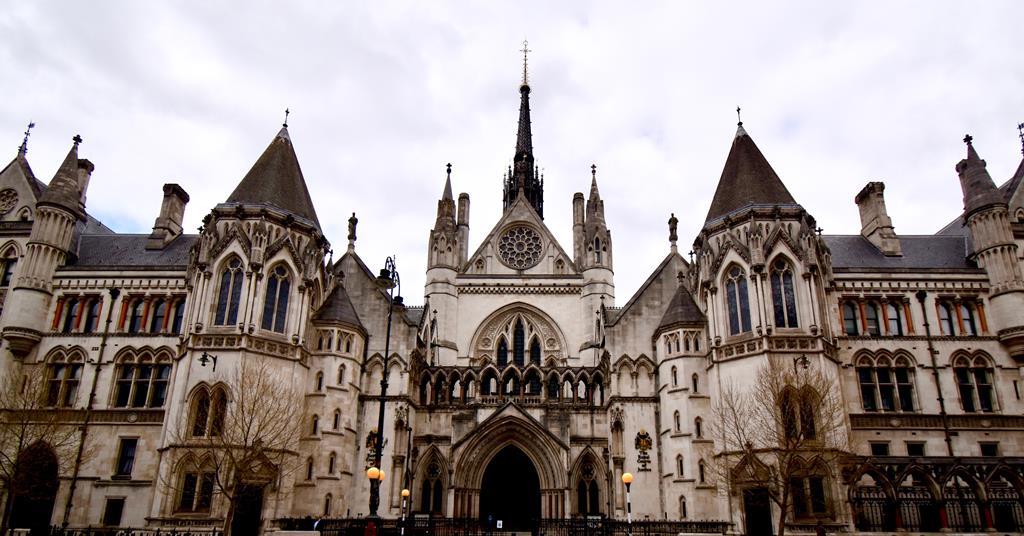 The ability of lay clients to understand the Law Society's model contingency fee agreement was questioned by three of England and Wales' most experienced judges last week in a highly anticipated hearing of the Court of Appeal.
In Belsner v Cam Legal Services, Master of Rolls Sir Geoffrey Vos, High Court Chancellor Sir Julian Flaux and Lord Justice Nugee hear an appeal to decide whether the client in a low value RTA claim has given informed consent to a deduction of unrecovered costs from his compensation for a motorcycle accident. His case is one of those supported by cost dispute specialist checkmylegalfees.com. Norfolk firm CAM Legal Services is contesting the claim, for £385.50.
Court 71 at the Royal Courts of Justice heard it was 'ridiculous' that the case made it to the High Court and the Court of Appeal. For the Law Society, which is intervening in the appeal, David Holland KC underlined a "total lack of evidence" that the client had been harmed by the reduction. "There is no evidence that the client filed a complaint against the lawyers who fought and won the case, no evidence that they used any formal form [complaint] procedures.' Similarly, there is no evidence that she contacted the judicial mediator.
The only reason the case went to court was because "someone invented clever wheezing," Holland said. 'The [Law] Society would say that in any other kind of claim it would be condemned as disproportionate. However, the master of rolls said the client had a right to complain to the High Court. "Just saying it's ridiculous doesn't get you very far." Belsner herself was compensated against all financial implications of the hearing, the court heard.
"We have to be very careful, especially when there are hundreds of thousands of such cases, not to make life impossible for lawyers, or even make life impossible for clients"

Sir Geoffrey Vos, Master of the Roles
Tuesday afternoon's hearing focused largely on whether communications with clients — such as the 47-page document sent to Belsner — were understandable to laypersons and whether attorneys have a duty explain them in detail. The judges heard that sweeping changes in the personal injury market had made it impractical for individual clients to receive a phone call 'let alone a face-to-face meeting'.
"It's very important, isn't it?" Vos observed, citing the code of conduct requirement for lawyers to ensure that clients "receive information in a way they can understand", are able to make informed decisions and that they receive "the best possible information" on prices. "You're not saying it's not a violation of the provision to send a 47-page mass of information?"
Holland replied: "It is not true that the lawyer should have called Ms Belsner and explained [every provision].'
"It's very difficult to say that she got the 'best information possible,'" Nugee added.
"So why didn't she press charges?" Holland replied. "There is no violation, in my opinion, if they sent the agreement and said 'If there are any questions, call'.
Vos continued that "it seems strange that it is acceptable to send a series of impenetrable documents to someone who has a small claim following a fall from the back of a motorcycle".
"We have to decide whether it's appropriate or not," Flaux observed, saying that if lawyers' practices need to change, "so be it."
Holland defended the Law Society's 22-page model contingency fee agreement, citing the difficulty of combining brevity and comprehensibility while ticking all the regulatory and statutory boxes. "The Society would say if you sit down and read his CFA, it's understandable because it's meant to be read by lay people."
"Actually, I don't think 22 pages is concise…call me quirky if you will," Vos interjected.
The document, which is currently on hold pending the outcome of the case, won a plain English award, the court heard. Holland replied that "any comments made by this court will be carefully considered by the Company and incorporated into [future] tips'.
However, Vos suggested that the court judgment would not be prescriptive. "We can tell what's wrong, but it's much harder to tell what's right," he said. "We have to be very careful, especially when there are hundreds of thousands of such cases, not to make lawyers' lives impossible, or even clients' lives impossible."
The judgment – which Vos said could not be guaranteed to be less than 22 pages – was reserved.