Imran Khan vows to challenge NAB law amendments in highest court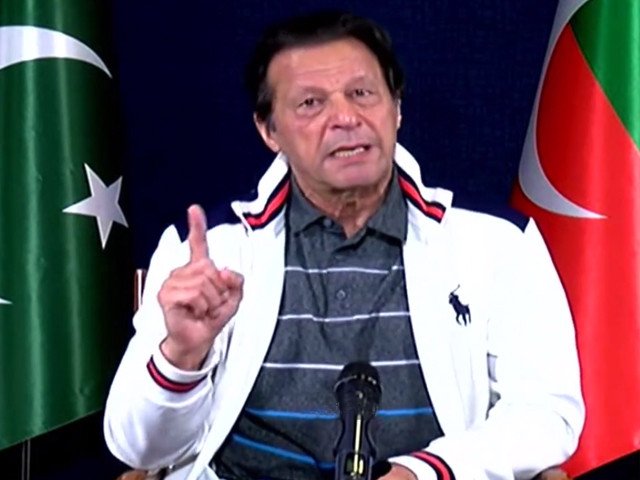 ISLAMABAD: PTI Chairman Imran Khan said on Tuesday that his party would challenge recent amendments to the National Accountability Act (NAB) in the Supreme Court.
Addressing a press conference here at his residence in Banigala, Imran Khan expressed hope that the supreme court would heed the development, adding that if such moves were allowed, it would be detrimental to the country.
Imran said that the laws formulated in the country should not be specific to a particular person, but rather applicable to the collective whole.
Earlier this month, a joint session of parliament passed three bills, including those related to electoral reforms and the Accountability Act. Amendments to the National Accountability Board (NAB) (Amendment) Bill sought to prevent "the misuse of the law for political engineering and the victimization of opponents".
The changes were criticized by Imran and his party, with the PTI chairman saying the move would destroy the country as the amendment would shield white-collar criminals from liability.
Continuing the criticism in the presser, Imran said the session of the assembly where the amendment passed was a "mockery and joke with the country".
"Those who passed the NAB amendments should be thrown in jail for their shamelessness," he added.
The PTI President alleged that he had been pressured throughout his tenure of government and blackmailed into providing a National Reconciliation Order type deal to key political figures in the current coalition government, but he did not give in.
"It should be clear now their return [to power] was not to reduce inflation.
He said that if the current government remains in power, Pakistan would be on the way to a situation similar to that of Sri Lanka.
"What they did today (pass and implement the NAB Amendment Act) is [give a] license of [commit] Corruption."
Imran said he would make another public appeal to show the nation's position on the issue, adding that history would not forget those who encouraged and supported the current government in its rise to power.